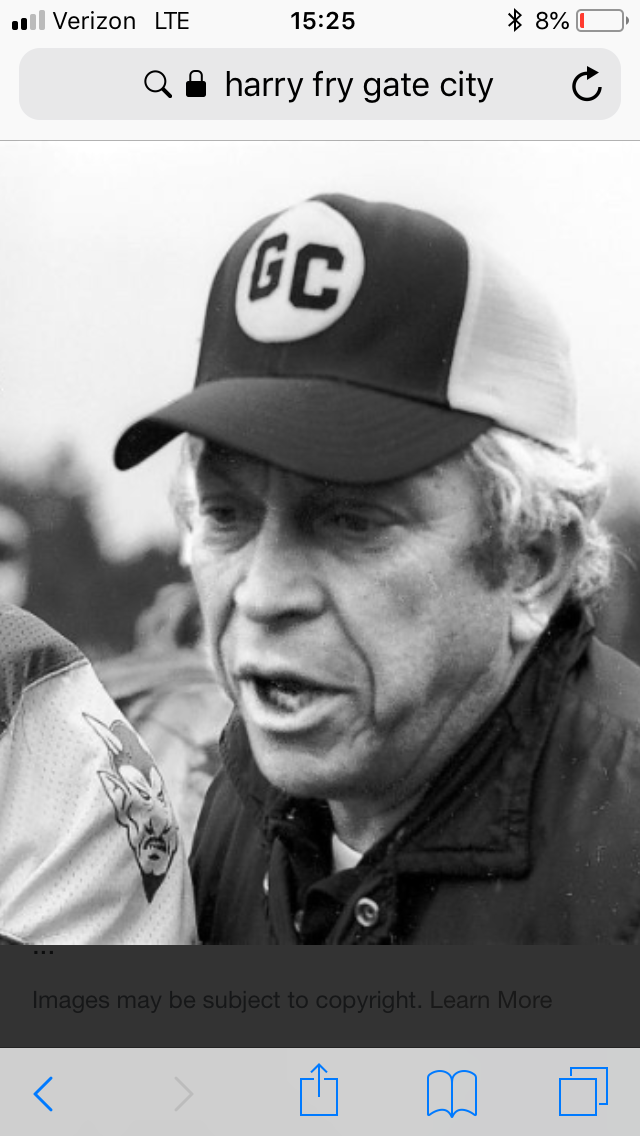 Content Count

50

Joined

Last visited

Days Won

2
| | | |
| --- | --- | --- |
| | The recent visitors block is disabled and is not being shown to other users. | |
Great news. The more pure Blue Devils the better — the ghost of Coach Fry is smiling.

Sounds like Buford is struggling with Tennessee High. Any feedback from you guys in attendance?

Ha, I was just poking fun. Plus, this GC-Abingdon thread needed a little spice 😉 As for the popularity of our fan base, that's more subjective, but I'd venture that it has more to do with our trophy case, all time winning percentage, and maybe even a train horn, than it does from a few posts on this board. But hey, I didn't go to UVA, maybe you guys could do an exhaustive, federally funded study on it. 😉

Blue Cannonball

reacted to a post in a topic:

COACHING IN 2019

I was just kidding. I'm with you, I don't think that would be a good hire, but wish them luck.

Not so fast my friend. As has been pointed out by numerous knowledgeable posters (from outside Scott County), Mance, Turner, Fry, Riggs, Robbins, or Saban couldn't have won at GC over the past 3 years — your train of though isn't valid here.

Blue Cannonball

reacted to a post in a topic:

Crickets

My bad. I got confused by the crickets thread over in the football section. Normally, I'd take the Falcons in this matchup, but Darren Reed left (along with any semblance of toughness) so I'll grudingly go with GC.

What sport? Keep in mind that Abingdon won 2 State Championships in 2017, plays in a higher classification than GC, and has a superb debate team.

Grapeape

reacted to a post in a topic:

Congrats Jeremy Houseright

Hokie101

reacted to a post in a topic:

Congrats Jeremy Houseright

Leatherhead Larry

reacted to a post in a topic:

Congrats Jeremy Houseright

Great hire — excited for Jeremy and The Program. The timing is good too, not to let this thing drag on. The boys will be crushing steel in the Fieldhouse with the Rocky soundtrack in no time. Get those final licks in... Go Blue!

No word on names, but some info should be forthcoming. http://www.scottschools.com/UserFiles/Servers/Server_256836/File/Board Agendas/2018 Board Agendas/Called meeting notice November 27.pdf

Was it '97 or '98 that was stronger? In '97, PV essentially won 3 State Championships — Division 1,2, and 3 — as they beat Appy and GC, both of whom brought home titles. Regardless, teams stronger than 2016 Appo: 1974 GC 1980 Giles 1997(or '98) PV Also, as an addendum: Best team NOT to win a State Championship: 1996 GC. Lost to Brookville in a mud bowl in the semis.

Blue Cannonball

reacted to a post in a topic:

Zac Ervin signs

In '97 GC beat Jefferson Forrest in the State Semis...they are a legitimate Division 4 school. Yes, worth noting that we also lost to both PV and Appy in the regular season that year — with all 3 of those team winning state titles. I'm not sure SWVA as a whole has late 90's level talent on the immediate horizon...much less GC. But, we have historically been competitive on a state level every decade since Virginia football playoffs began in 1970 (Didn't win one in the 80's with the Fry - Colobro transition, but had a couple deep runs). We still have the kids...including LL...just need to get them in the system early and then out of the HS halls and on the team. Easier to type than to actually do, but completely do-able — with the right staff.

Poor argument. Beating GC the last few years isn't exactly a good litmus to prove them a tough team.

He purportedly resigned over a historic shortage of talented players. It's a shame really.

East10Football423

reacted to a post in a topic:

GC Head Coach

100% Probably unlikely, but we can hope. If we could get GS and retain some Blue Devil alumni — Darren and Jeremy — we'll be in a good spot.

It's Fry, not Frye. We can all speculate on how many games other coaches would've won in the Akers era...and it's just that...speculation. What I can guarantee is that the past three teams would have played with a greater demonstration of football fundamentals — principally blocking and tackling. This is what the people in GC are upset about and something you can't understand from the box scores or Facebook.