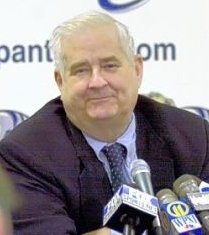 Content Count

6

Joined

Last visited
| | | |
| --- | --- | --- |
| | The recent visitors block is disabled and is not being shown to other users. | |
It's overreaction Saturday time.... This time I've put down the Natty Lights and picked up the Dickel... George Dickel Whiskey that is. After observing some fine football this week here are my overreactions: (1) Bluefield will be the only team to score double digits against Graham all season. And they will lose. The Graham defense is as impressive as I've ever seen in this area. Some people on the board joked that teams will struggle to cross the 50 yard line against Graham this year. It's not a joke. In most games this season teams will never cross the 50. Bradshaw and Palmer are G.O.A.T's. (2) Well wait a minute.... Ronnie Davis is the man and so is Coach Mance. And they have the best WR in the southwest district in Sage Webb. Anybody see Simmons this past Thursday? QB question answered. Flea kicks three FGs and Richlands will beat Graham and win the Southwest District. Richlands 9 Graham 7. Flea is the only sure fire division one football player in this area! (3) Southwest District Standings at the end of season Richlands Graham Lebanon Marion Tazewell Virginia High Again feel free to comment and disagree. But as always drink your share of Natty Lights and Dickel! Tip the bartenders.

V-Cats

reacted to a post in a topic:

Overreaction Saturday

GMan

reacted to a post in a topic:

Overreaction Saturday

Gridiron60

reacted to a post in a topic:

Overreaction Saturday

Beano_31

reacted to a post in a topic:

Scrimmage Observations

I value your opinion and you might speak from more experience than me. So, yes I could be wrong (wouldn't be the first time). But from what I've seen Sage Webb has better speed, route running ability, and better hands than Lester. And as for Mance, well Mance is Mance and there is a reason he's approaching 200 wins.

In the preseason everybody is optimistic. Day 1 in pads exceeded expectations, tackling was very crisp, footwork and hand placement impeccable, underclassmen pushing upperclassmen for playing time, upperclassmen showing great leadership, and it's the hardest working team the coach has ever had. Well we've all seen our favorite team play now, so it's time for Overreaction Saturday! Let's talk about what we've seen so far and some unpopular opinions that may or may not be correct. Feel free to disagree. After I kick back a few of these Natty Lights I will probably disagree with myself. (1) Graham's new addition, Marcus Ray, is a great high school football player. But he's the third best receiver in Tazewell County. Sage Webb and Josiah Jordan are better. Webb is one of the best route runners I've seen in sometime. (2) The drop off at quarterback from Allen to Lester will be greater than the drop off at quarterback from Moir to Cox/Simmons. I know most of you are yelling put the Natty Lights down. But hear me out, Cam was a once in a generation talent. 2A Offensive Player of the year (and defensive POY). Lester can have 3000 yards and 40TDs and Graham still loses 20 touchdowns. Meanwhile, do you think Graham has anybody on their staff who coaches quarterbacks better than Greg Mance? Well do you? (3) Graham will beat Bluefield on the opening week. Okay, now you are like he's out of Natty Light and moved on to the Maker's Mark, but things just don't seem right for Bluefield right now. Several reasons as to why and all of them are understandable. A lot of I, I, I going around and not enough playing for each other it seems. Graham pulls the upset in week one. Graham 21-17 Feel free to disagree and add your thoughts.

Beano_31

reacted to a post in a topic:

Top players

Beano_31

reacted to a post in a topic:

How does everyone think Tazewell is gonna be this year?

Beano_31

reacted to a post in a topic:

Season surprises??

Beano_31

reacted to a post in a topic:

When was the last time..

Mookie Collier, Bluefield, left Marshall and transferred to North Carolina Central. Taymon Cooke, Graham, left Marshall and transferred to North Carolina A&T. And yesterday, the Bristol Herald reported that Jamorya Cousin, Graham, has left the UVA-Wise program and is looking to transfer. Marshall had 9 players transfer out at the end of last season and received 3 transfers from other schools. Its hard for 17-18 year old kids to make a life decision about which school to attend, especially if they are only looking at it from a sports perspective.

Seems like there will be a new signal caller at all three Tazewell County schools this year. Graham - Lester or Meadows. Meadows has looked good so far this summer and the thoughts of teaming Lester, Ray, and Justice on the outside with Meadows slinging the rock has to intrigue Graham fans. Richlands - The battle between Simmons/Cox seems to be Cox to lose. He has done a good job with Richlands in the 7on7s so far this year. Whoever the QB is needs to get the ball to Webb. Tazewell - Blevins transfer to Bluefield opens up the competition. Obvious choice is Jordan at quarterback. Looked good against Virginia High and actually in all the games he played QB. But hearing the job is open and sophomore Mullins has been impressive.